The newly graduated public school class finished their senior year of high school in a way they never expected. Not everyone paraded with caps and gowns, perhaps they celebrated the end of classes with a caravan or by teleconference with their classmates and teachers.
But the interruptions and obstacles of the last months due to the earthquakes and the coronavirus pandemic did not they intimidated a group of young people who had set high goals after school and, despite the challenges, they achieved them.
"We in and of ourselves were proud to be the 2020 class, repeated numbers, we would be very unique. Now, with everything we have overcome, we are more unique, "said Laisha M. Durán, a graduate of the University Gardens school in San Juan.
The Department of Education graduated 20,598 twelfth grade students . Their plans are as diverse as they are, and the road will take a group of students off the island after they have been admitted to universities in the United States. In the fall, Harvard, Purdue, Notre Dame, Berklee, among others, will feature Puerto Rican students who fought this semester against complacency and the difficulties to make their dreams come true.
First Harvard, then the stars
The good marks that he obtained from a small age that Diego José Panzardi Serra could enter the universities he wanted, but the 17-year-old never thought that his studies in Physics and Engineering will be done at Harvard University.
"The truth is that I always wanted to go to a university like this, prestigious … But I did not plan to apply," said Diego, a recent graduate of the Emilio R. Delgado high school in Corozal.
Aerospace science they are his passion. The "push" to fill out college applications came from her parents and the Kinesis Foundation. In addition to Harvard, he was accepted at universities such as Cornell, Brown, and the Massachusetts Institute of Technology.
"When I saw Harvard, I was amazed," he said. The institution has not yet informed whether it will give face-to-face classes in the fall, but Diego is preparing for everything.
Focused on breaking barriers
From the first time he entered a control tower, Laisha Marie Durán Mariñez knew that the planes they would be his profession.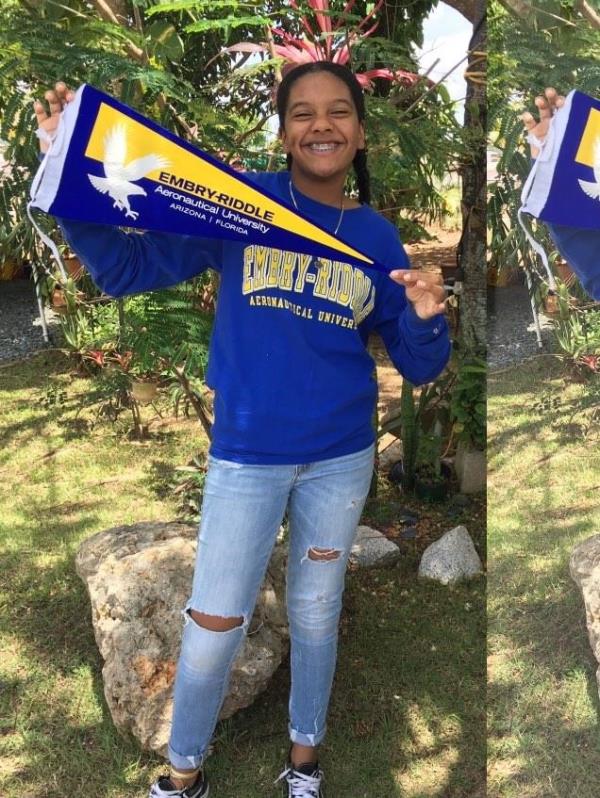 There was no other option for her. He will be a pilot. He spent the past few summers in aeronautical camps, has already accumulated about three hours of flight under the command of light aircraft, and in the fall he will attend Embry-Riddle Aeronautical University, the leading aviation university to study aeronautical science.
"When I was About 12 years old, I went to a camp and we were introduced to an airplane simulator, then we were able to get to the control tower on Isla Grande. When I saw the planes, I knew that is what I want to do the rest of my life, "said Laisha Marie.
The first time he piloted a plane, he did it from Arecibo to San Juan. "On my first flight, it was raining. When we had been in the air for about 15 minutes, it started to rain. I asked the instructor what the protocol was and he said: 'Keep flying, that's nothing,' "he said.
The 18-year-old girl has just finished her twelfth grade at the University Gardens specialized school in San Juan. The university has already informed him that he will resume face-to-face classes in the fall.
"In all the programs I have attended, I am one of the few girls, and I am black and there are few people of color there. I met the director of University Admission (Embry), I met him three years ago and he told me that I am the perfect combination: woman, Latina and black. I will go there to break barriers, "he said.
To explore his talent on stage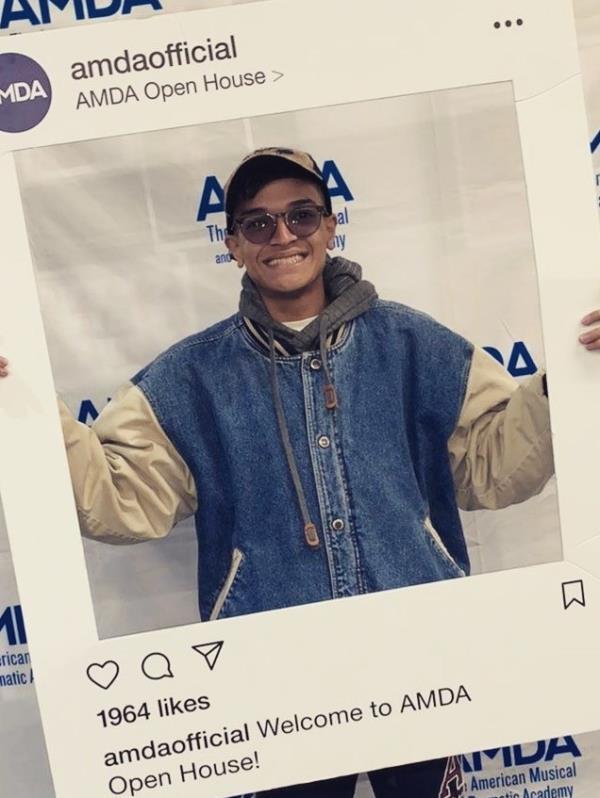 He may have studied aviation, business administration, or economics, but Joseph Johnil Gómez Velázquez decided that his future lies in acting after being admitted to The American Musical and Dramatic Academy (AMDA).
He asked at least three other universities to pursue studies in one of his other areas of interest, but could not ignore the acceptance of the New York institution. Less, after going to campus.
Joseph Johnil admits that he was not confident in his acting talent, but his doubts were dispelled after a conversation with the person who evaluated him in his audition for AMDA. At school, he did not study acting, but focused more on music.
"When he told me that I was an actor by nature, my self-esteem rose and there I knew it was not the end," said the young man, that finished the fourth year with an average of 3.79 from the Antonio S. Paoli Free School of Music in Caguas.
It will take care of the lives of those who do not speak
When the coronavirus pandemic confined the Janlys Álvarez Ortiz had already decided to study Veterinary Sciences. His first choice of studies was the University of Arizona, near where his uncles live, and he made the decision to relocate to that state even before receiving his acceptance letter.
It was almost an act of faith, he joked. [19659009]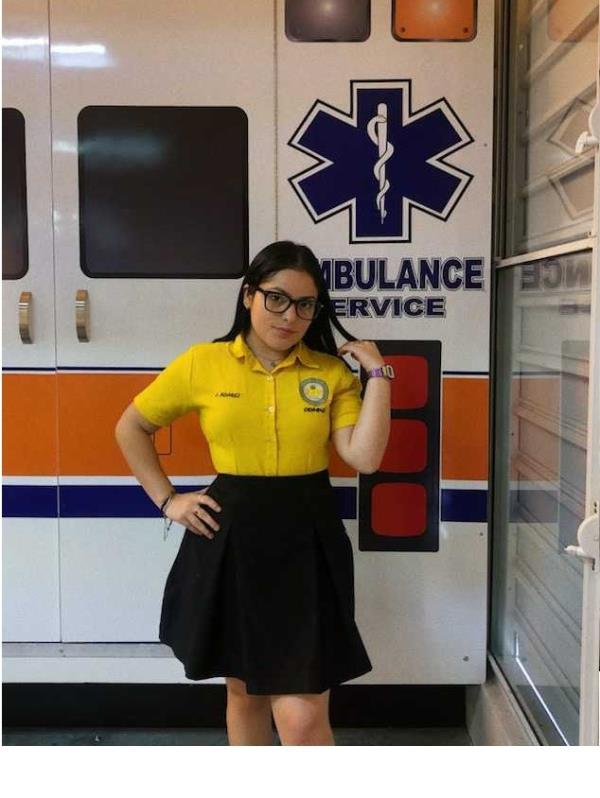 "I saw that they had the best school of veterinary medicine and I wanted to study here," said the determined graduate of the New Vocational School of Comerío, where she completed the Medical Emergencies program.
Her hours of work He did these at a veterinary clinic, where he observed operations and helped with X-rays.
"We are the voice of animals. They cannot speak for themselves, and I will always save their lives, "said the 17-year-old student.
She will seek to help the communities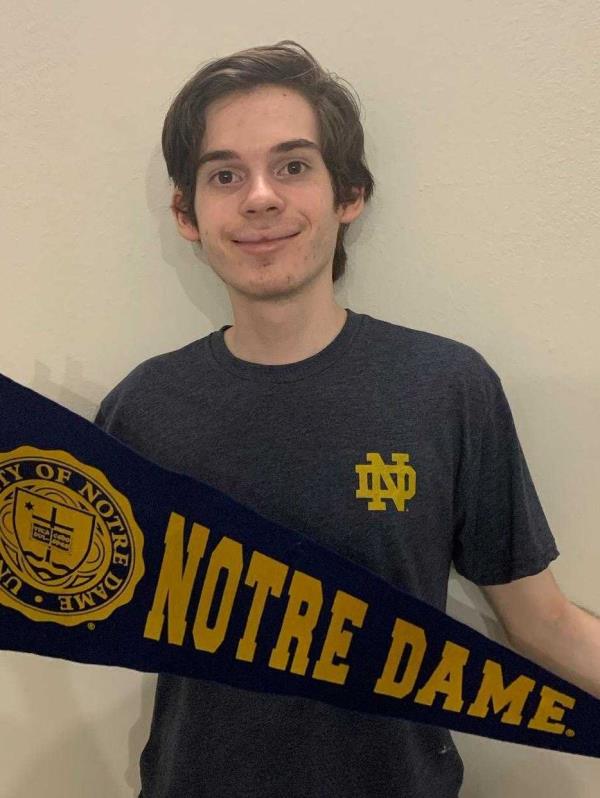 Of the 19 universities to which Fernando Mercado applied, 16 accepted him, two placed him on the waiting list and one rejected him.
Columbia, George Washington, Penn State, Georgia Tech universities and the UPR accepted it, so the decision to study Mechanical Engineering at the University of Notre Dame, Indiana, was complex. But he is convinced that it is the best.
"I like to know how things work, but I am also interested in helping, I think it is one of the professions that most people can help. I'm interested in the sustainability part and helping less fortunate communities to find solutions to their problems, such as the issue of clean energy, "he explained.
He has almost ready the plans to move to the city of South Bend. His first semester will be a concentrated one, as holidays have been removed to end before Thanksgiving.
Years of work to achieve a dream
When he was 8 years old, David Antonio Rosado Ortiz told his father that he would study at the Berklee College of Music after seeing one of the groups from the prestigious university at a jazz music festival.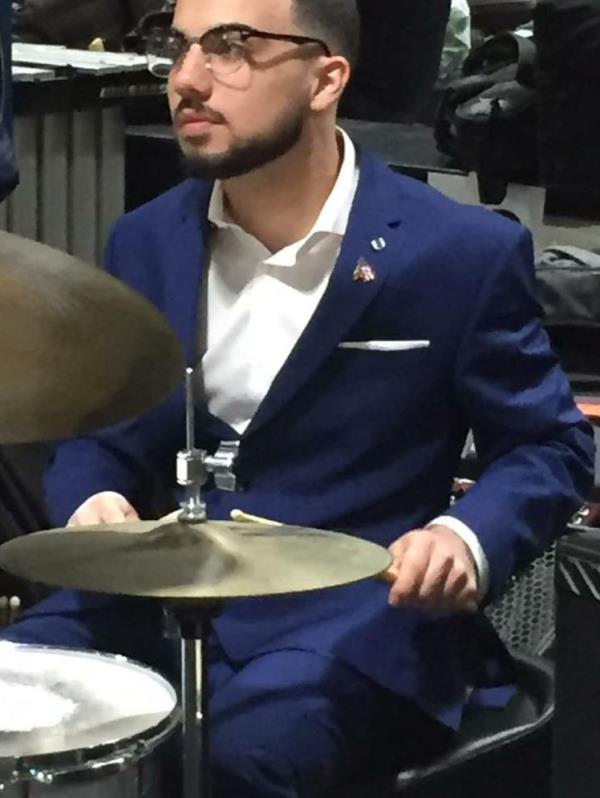 His idol is Tito Puente. He claims that he was born with music in his veins; He plays Latin percussion, drums and vibraphone, but his main instruments are the congas, the tumbal and the bongo.
At the age of 13 he participated, for the first time, in the Berklee program in Puerto Rico, in which university professors they come to the island to give workshops to students. There, she auditioned and, at age 14, was awarded a scholarship to go to the five-week Berklee summer program. At age 15, he returned to Boston in the summer; at age 16, he won a scholarship from a music festival in the city of Newport, Rhode Island, and last year, at age 17, he received a full scholarship to study his Bachelor's degree in arrangement and production at Berklee.
"I have been very clear since I was little that music will always be mine. That is my priority and I have worked hard for that, "said David Antonio, recently graduated from the Ernesto Ramos Antonini Free School of Music in San Juan.
He proudly reported that he was part of four groups of the specialized school, with the which had the opportunity to play in places like Carnegie Hall in New York and the Advent Festival in Vienna, Austria.
"The best decision I made in sixth grade was to go for Free," he said.
Fascination with life codes
A research course at the high school sealed the future of Kenneth Emmanuel Rodríguez-López. There, he decided that he not only likes science, but that his future lies in laboratories.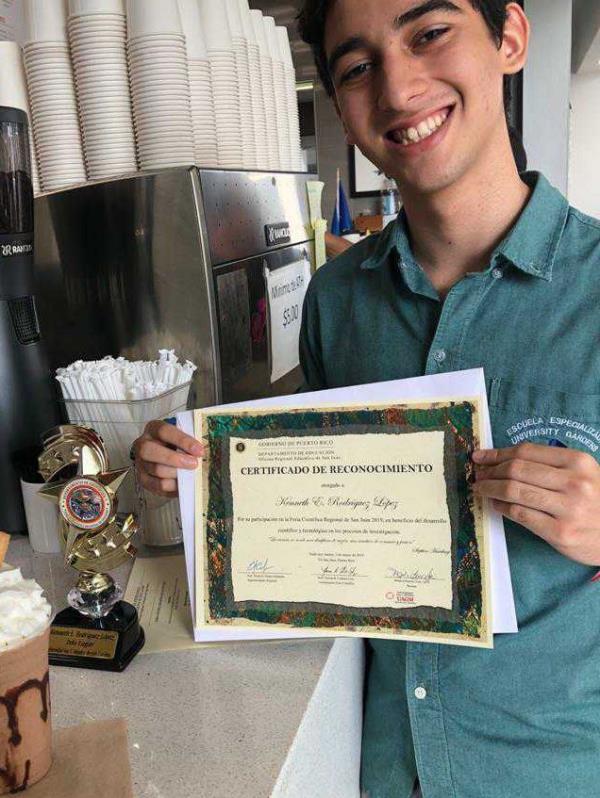 So, in the fall, the University Gardens Graduate will attend Purdue University, Indiana, to study genetics. The final decision was made last month, after overcoming bureaucratic challenges and the institution awarded him a full scholarship, as well as participation in a leadership program. Until a few weeks ago, I was convinced that I would go to the Mayagüez campus of the University of Puerto Rico.
"The reason I study genetics is because my head explodes. I am fascinated that we have the ability to alter growth or behavior and things in our body with basically biological coding, and I really like the idea of ​​being able to modify agriculture. Understanding genetics well is the key to finding a cure for diseases such as cancer, Alzheimer's, dementia … ", explained the teenager.
Kenneth plans to do lower concentrations in Chemistry and Psychology. To be better prepared for his university studies, he is taking an online course in General Chemistry through a short course platform.
"I am preparing academically. I took chemistry in the 'high', but I am not so satisfied with what I learned and since my bachelor's degree is in Science, I have to be prepared, "he said.