After completing its purpose of covering the thousands of homes affected by the passage of Hurricane María, many of the blue awnings provided by the Federal Emergency Management Agency (FEMA) came to the hands of Blueroof Puerto Rico to extend their useful life. by being transformed into reusable bags.
By ensuring that there is already one less family at the mercy of a blue awning, the Puerto Rican brand seeks to limit damage to the environment with the "Tarp" collection while, through it, it tells the story of the reconstruction and resilience of the country after the natural disaster of 2017.
Alana Cáceres, founder of Blueroof Puerto Rico spoke with THE SPOKESMAN about his initiative, ecological vision and his goal of a greener planet while helping those in need.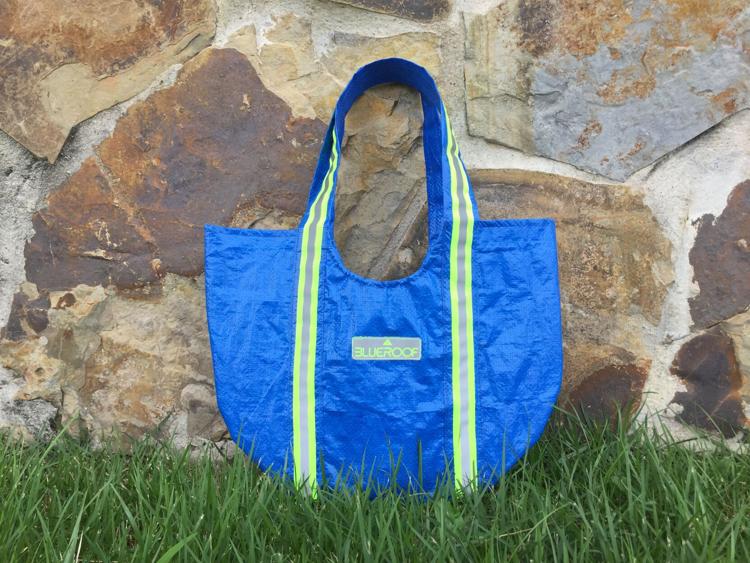 "You convert something beautiful, with discarded materials, that no longer had any use. It is a matter of making use of something that would be garbage, "said Cáceres.
In the beginning, they used social networks to exhort those who had or knew of homes that had already recovered their roof, to donate the awnings. Now, they have established alliances with organizations such as Techos Pa 'Mi Gente that are dedicated to reconstruction.
According to Cáceres, with each sale of a "Tarp" bag, a percentage is donated to Techos Pa 'Mi Gente so that they continue with their mission of offering a safe roof to thousands of Puerto Rican families.
Each awning goes through an evaluation to know its condition and identify the parts that are in good condition in order to proceed to the production process.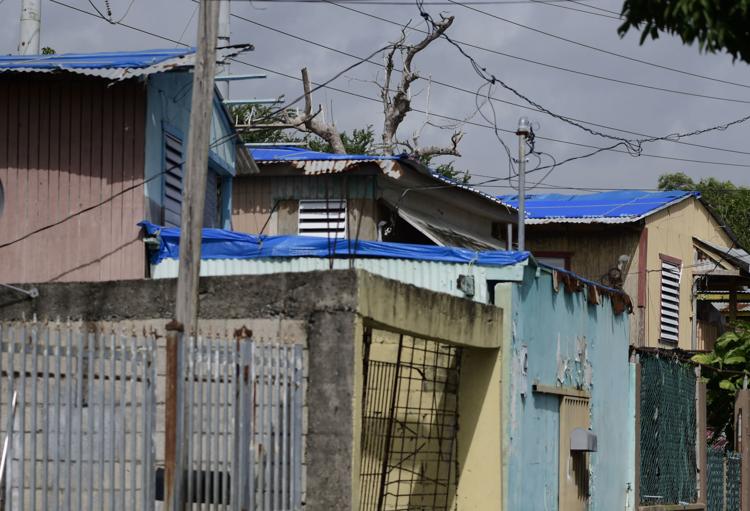 "You have to reinvest, adapt and if you have to learn something, you learn," said Cáceres, who took courses to create reusable bags.
The peculiar blue bags bear names such as "Moon bag Cupey", "Moon bag Rincón", "Moon bag Carolina" among others, because as its creator explained "that awning protected a family from that town".
Three years after Maria, the Department of Housing informed this newspaper that under the CDBG-DR program they have received 2,488 requests from families to rebuild their homes.
There are an estimated 25,000 people throughout Puerto Rico who still have blue roofs.
Focused on recycling
Blueroof has another collection of bags, this time made with meshes or "mesh" from the advertising banners that hang from the buildings.
This collection called Aurora is produced by the hands of poor women mothers, belonging to the non-profit organization Mumas Renazando.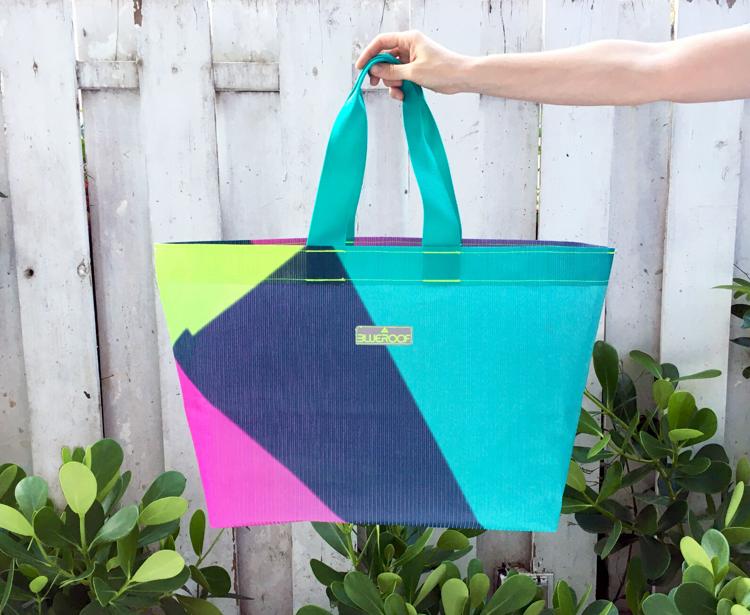 "This workshop is offered with the objective of promoting their empowerment and entrepreneurship so that they are part of the economic development of Puerto Rico," Cáceres explained.
Unlike the Tarp bags, these are painted in bright colors and made in different styles.
The creator of Blueroof explained that they are open to continue working with new materials, as their focus will always be to reuse and recycle.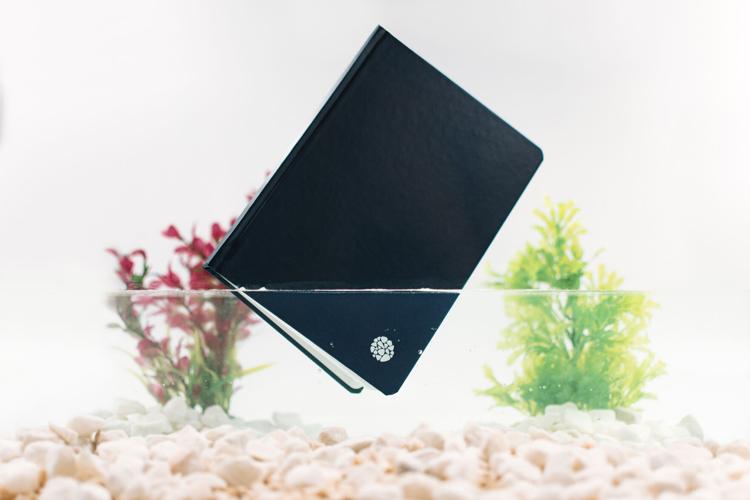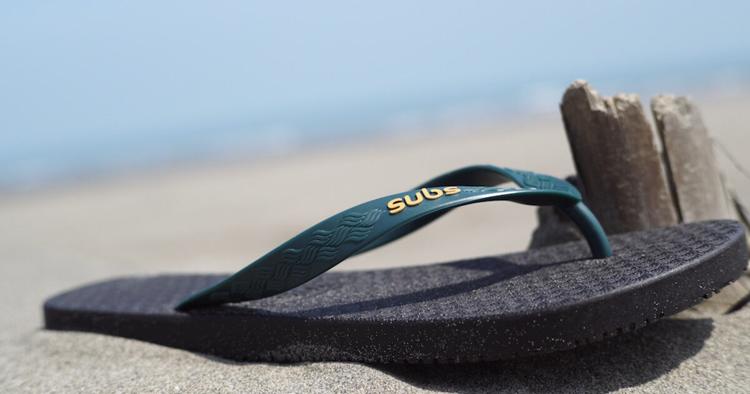 Similarly, the company joined with other brands to distribute other items made with recycled materials such as "flip flips" from plastic bottles collected from the ocean and notebooks with stone paper.
For the creation of a pair of sandals, 29 plastic bottles are needed. Likewise, notebooks with stone paper do not require cutting down trees, do not contain chemical products and do not require water for their production, thus saving up to 85% of energy by eliminating CO2 emissions.
To get these products you can access www.blueroofpr.com.