November 14, 2018 will be an unforgettable date for Francisco Meléndez Falcón. An operation on the cervicals of the neck would change his course.
"I had calcifications on my neck. I had been evaluating the situation for some time. At first I had a few and as the years passed more appeared. I started having pains that came and went. I sought medical opinions and among them was waiting and the operation. Until I decided to have surgery ", Meléndez Falcón told THE SPOKESMAN.
The operation was cervical one to seven. "I literally have a full neck surgery. It was an operation on the back of the neck. It was pretty strong, "he said.
The process resulted in an injury to the spinal cord, for which he was confined in the San Germán hospital for almost 35 days.
"I was confined for more than 30 days in the hospital where the physiatrist who treated me was treating me there for a while (in the San Germán hospital) and then they released me. I left the hospital because the doctor told me 'I want you to spend Christmas with your family'. If I hadn't stayed a little longer there, "he said.
The chemist by profession did not know that he would face being in a wheelchair after his operation and without mobility in his arms and legs.
His doctor recommended that he visit the SER de Puerto Rico center in Ponce to have a more effective recovery.
"I left the hospital almost without moving my arms and in a wheelchair. This is how I came to BE. I was really very concerned because I am a relatively young person. At that time I was 35 years old, "he added.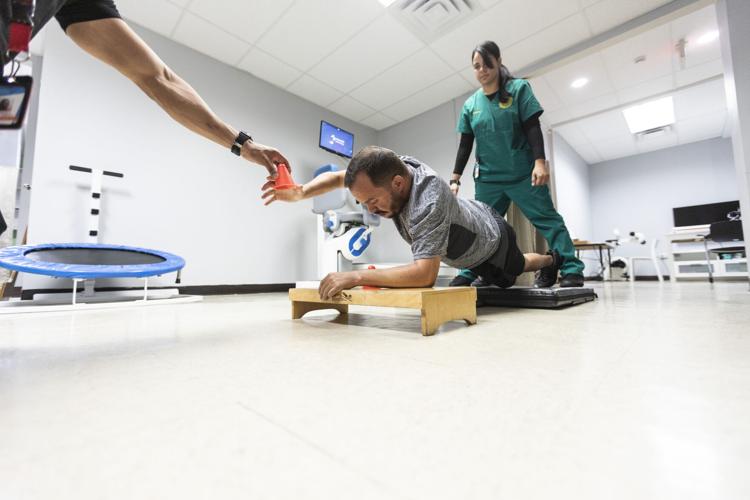 His wishes were for the therapist to push him to his limit so that he could have a faster but effective recovery. "I came out of these therapies sweating. It was hard, "Francisco said with a laugh as he remembered his times in the SER facilities in Puerto Rico.
As part of his recovery, SER began giving him physical therapy and then occupational therapy. "That's when the improvement started. With the combination of both it was easier. I started using the equipment that SER had. I practically debuted equipment that they brought. I used some equipment called Nova, which were to strengthen the legs. At that time I could stand up, but the team helped me with my trunk and balance. I felt like I was in a video game, "he said.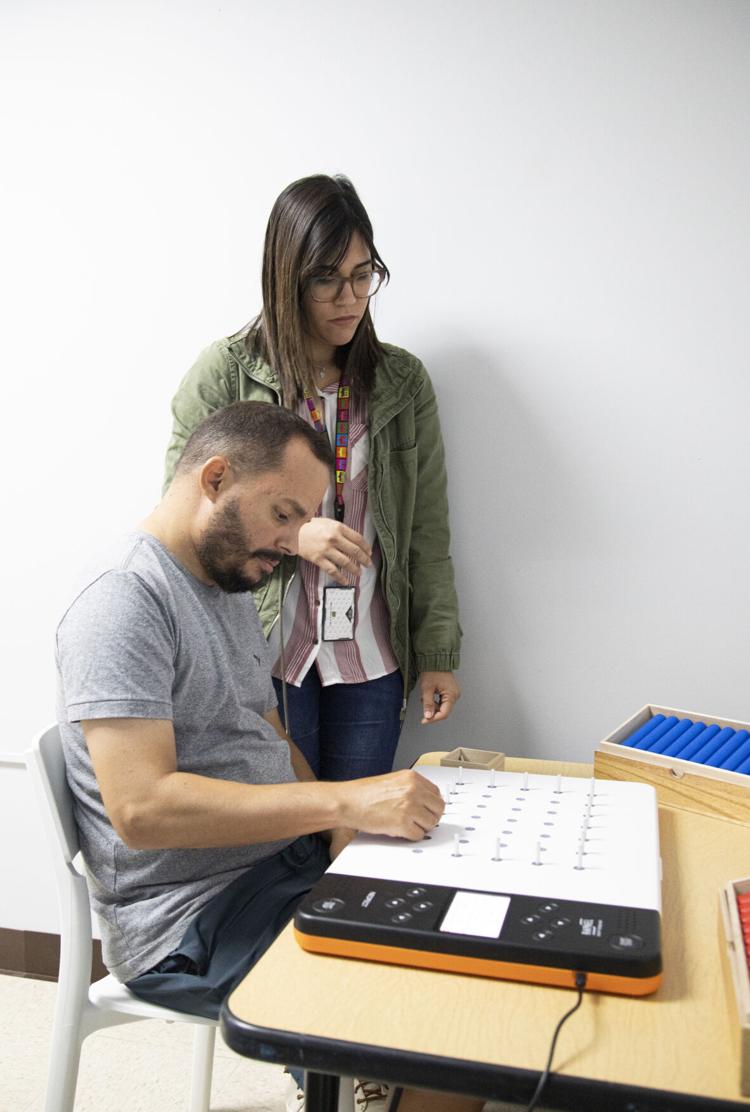 Meléndez Falcón assured that SER de Puerto Rico knew how to help him not only physically, but also psychologically. "For how I felt physically and emotionally they knew how to handle the situation on another level," he said.
His recovery lasted about nine months. However, in the middle of his therapies he was able to return to work, as he requested that his therapies include movements that he performed at work.
"They incorporated my work tasks into therapies. They looked for techniques that helped me and helped me in my work, "he added. The young man is a chemist in a company in Guayama.
Since he joined SER, he had clear priorities. He wanted to recover so he could enjoy his family, his six-year-old daughter, and be able to work.
"I am young, I did not want to stay at home taking Social Security," he said.
"My thinking of SER is that it was for children with special conditions, but I didn't know about that aspect and about this other service. They were the key, "he added.
They seek to continue supporting lives
SER de Puerto Rico's life mission is to support people with disabilities who come to seek its services.
For this reason, the organization promotes its SER Day campaign "Inclusion is possible", the SER organization of Puerto Rico seeks to address the acceptance of the sector with disabilities on the Island.
This initiative seeks to raise funds to ensure the continuity of the services offered in the organization, such as physical, occupational, speech, psychological, and aquatic therapy, among others. This through the sale of a small footprint at a cost of $ 2.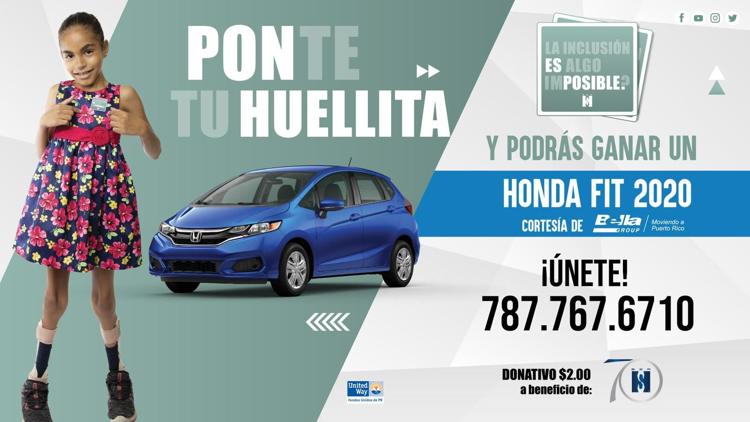 "This is one of our most iconic campaigns. You buy a stamp and on SER Day you wear it as a symbol of your commitment, not only of your donation but that through this donation you are impacting families, impacting lives, "explained Desireé Ramírez, SER's digital marketing manager.
Ramírez explained that for 70 years this donation that is collected during the campaign has been evolving. "First they were for services, therapies, etc. Today we have three centers. We have a robotic therapy department, which is where we are moving, "he explained.
"This donation is aimed at investing in these new technologies so that people with disabilities have access here on the Island," he added.
Those who donate to the campaign and acquire the little mark will participate in a drawing for a 2020 Honda Fit car, courtesy of Bella Group.
Francisco, who is a testimony to the services that SER provides thanks to campaigns like this one, motivated citizens to donate and be part of the campaign.
"SER is a non-profit organization, the minimum contribution that they can make will thank you. I am a testimony of them. Really, they are key. They are essential. They are an important part. Your organization is essential for the development of people. They have an excellent team and staff, "he said.
For residents of Puerto Rico you can donate by entering https://bit.ly/huellitagustazos and in the Me Salve, SuperMax Online, Firstbank and Money Express stores. For residents outside of Puerto Rico you can donate by entering https://bit.ly/creasoluciones For more information 787-767-6992.
The campaign will culminate with the car raffle on the afternoon of January 29 through SER's social networks.