At a time when the numbers of infections, hospitalizations and deaths due to the coronavirus (Covid-19) increase in the general population on the Island, positive cases and the fear of infection among health professionals and the rest of the population also increase. hospitable staff.
Indeed, the Secretary of the Department of Health, Lorenzo González, yesterday exhorted health professionals to report any non-compliance with the regulations of hospital facilities, as well as the lack of protection to care for Covid-19 patients.
"There are formal mechanisms to report situations that threaten the health and safety of health professionals. Both the Medical Licensing and Discipline Board, the Nursing Examining Board and the Auxiliary Secretariat for Health Facility Regulation (Sarafs) have mechanisms to investigate complaints and take immediate action. We are committed to the first line of medical defense to face this pandemic, "added the official.
For her part, the lawyer Verónica Núñez, Sarafs assistant secretary, reiterated that "every hospital must have assigned the nursing staff and other health professionals necessary for the proper functioning of all departments, including, but not limited to, the wards of emergency. In the same way, they are required to have an employee health program designed to prevent the transmission of diseases ".
Núñez added that "it is necessary to include sufficient protective equipment for the staff, even more so in these times of Covid. If any hospital facility does not comply with these regulations, we will take pertinent actions, but we need the appropriate channels to be followed ".
Fear persists
However, the president of the College of Surgeons, Víctor Ramos, warned that health professionals could choose not to file a formal complaint for fear that their employer would retaliate against them or even fire them.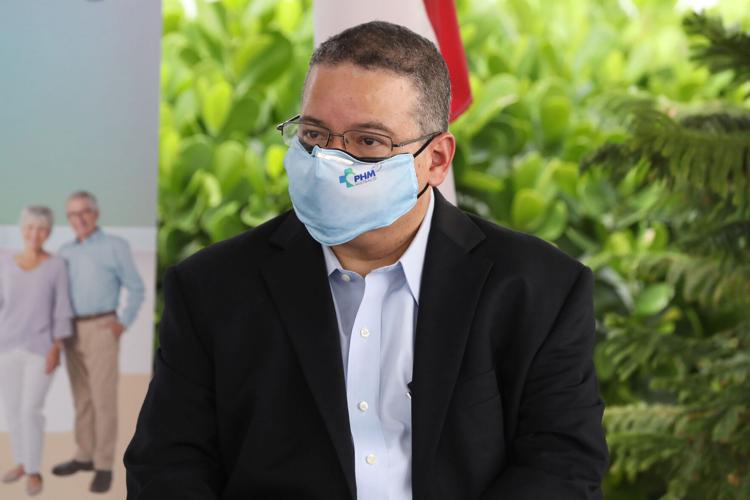 "You have to see how it becomes operational, because if you are going to ask, for example, a nurse who works in any hospital to file a complaint against the hospital where he works and that the complaint is not confidential, because they will not have any complaint. If what you want is to establish a confidential complaint system to intervene as is done in business, well I think it is a good idea, but if what you want is that there be formal complaints with the name of the professionals so that then throw them away, because you have to evaluate it, "he said.
Dozens of infected doctors
Ramos specified that to date there are 84 doctors infected with Covid-19, five deceased and one hospitalized. He added that two respiratory therapists and two paramedics have died from the coronavirus.
Meanwhile, the spokesman for the College of Licensed Practical Nursing, Julio Irson Ramos Vélez, said that over 500 nursing professionals have been exposed to infected people without due protection or have been infected, and 175 are being followed. He indicated that they have seven died from this disease and that there are other nursing professionals who are "seriously ill or acutely ill." Ramos Vélez added that he does not have an exact figure on the latter.
Regarding the exhortation made by Salud, he said that "it is excellent news. It is the best thing that can happen because then we health professionals – regardless of the branch to which we belong – are open to being able to report what happens so that the infections between us do not continue to occur. So it is excellent news and how good that our secretary (of Health) has been open about this ".
"There is something that is happening and it is that our nursing professionals are exhausted, they are on fire, because since March they have been in this. There was a temporary layoff of a large number of professionals, who have not been reinstated in their jobs and this, which results in physical, mental and spiritual exhaustion for nursing professionals ", she warned.
Ramos Vélez said that there are approximately 500 nursing professionals who were temporarily or partially laid off. "That (reinstalling them) has happened very little because the hospitals have not had the will to take up the issue and to bring the staff because they are in their comfort zone economically," he added.
In the midst of this emergency, Puerto Rico had 46,304 cases of Covid-19 between confirmed and probable yesterday, and 644 deaths due to the virus. It was also reported that there were 349 hospitalized, of whom 65 remained in intensive care and 38 were on artificial respirators. These figures include a minor who is confined in intensive care and connected to an artificial respirator.