Dodge's parent company, FCA Caribbean, decided on Monday to sever all ties with the boxer Félix Verdejo, who is charged at the federal level with the kidnapping and carjacking that led to the murder of the young Keishla Marlen Rodríguez Ortiz.
"Due to the course of the tragic events that have emerged in the past few hours, we have decided to immediately terminate the business relationship with professional boxer Félix Verdejo," the company said in written statements on Dodge Puerto Rico's Facebook page.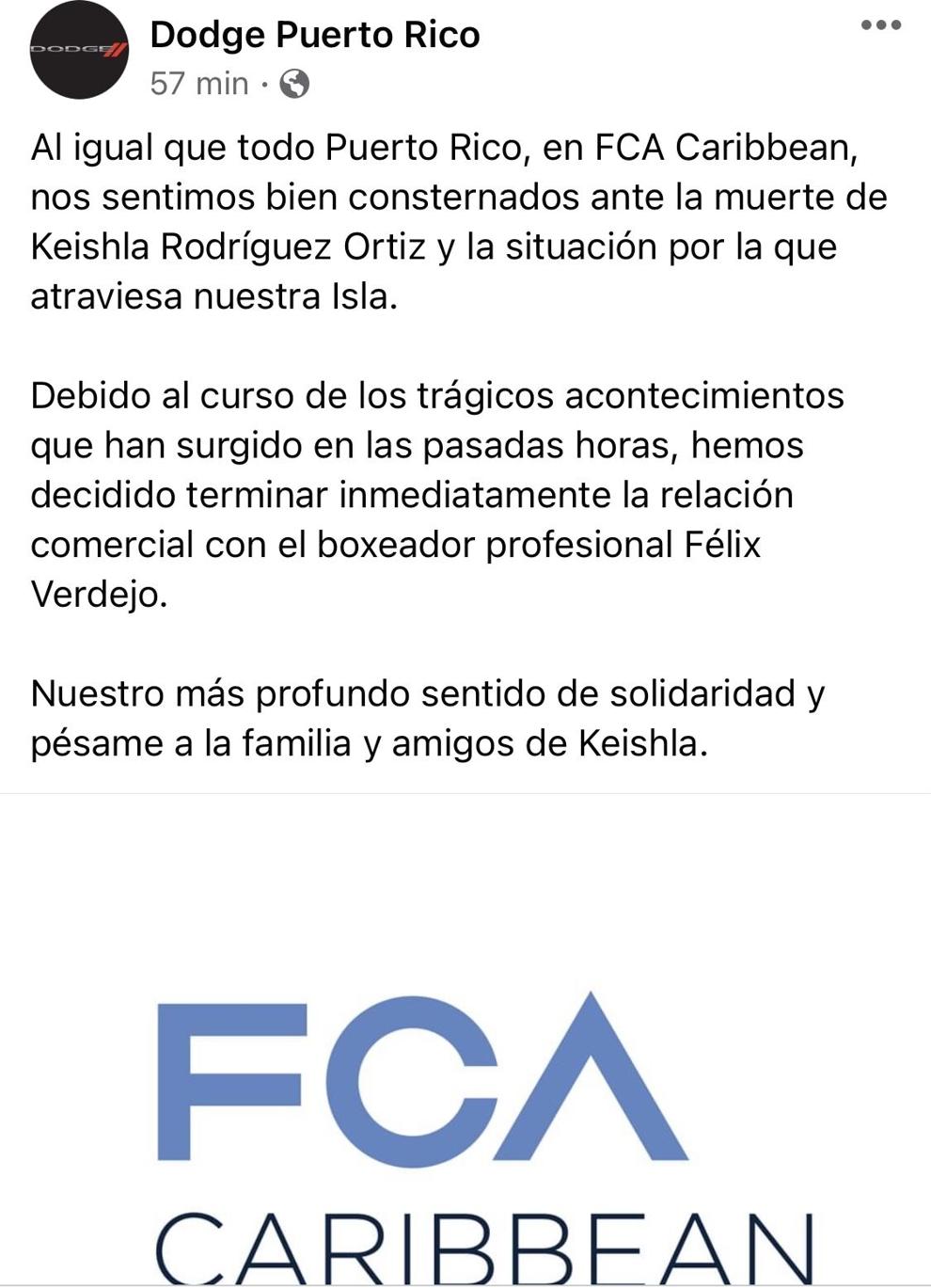 Verdejo had a commercial agreement with Dodge, whose brand appeared on the hem of his trusses during his fights as a professional boxer. It was the fighter's main sponsorship deal during his professional career.
In addition, she was the image of Dodge in advertising campaigns and promotional events since the business relationship was established in 2015. She starred in the Created to Win campaign, along with the eventual Olympic gold medalist Mónica Puig.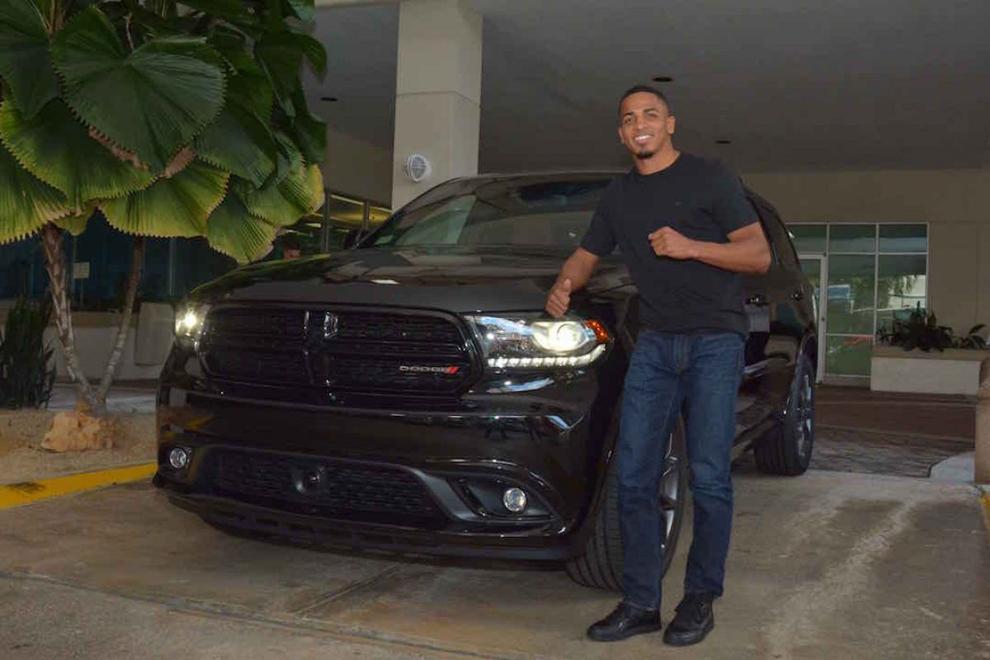 As part of the relationship, the boxer also received a Dodge Durango model bus in 2017. This is the same vehicle that was spotted by the security cameras of the Teodoro Moscoso bridge when Verdejo allegedly threw the body of the young Keishla Marlen into the San lagoon. José last Thursday, April 29.
The bus was occupied by state agents as part of the investigation.
Verdejo is charged for the carjacking and kidnapping that led to the murder of Keishla Marlen and for intentionally killing an unborn child, allegedly the product of a relationship of over ten years between the two. For these charges, you could face the death penalty.
The fighter could also face state-level charges for the murder.
"Like all of Puerto Rico, at FCA Caribbean we are deeply shocked by the death of Keishla Rodríguez Ortiz and the situation our Island is going through. Our deepest sense of solidarity and condolences to Keishla's family and friends," he said the company responsible for the design, manufacture and sale of Dodge, Chrysler, Jeep and Ram cars.
At the moment, the Top Rank company has not separated from the boxer or terminated the contract they hold. THE SPOKESMAN He did find out earlier that they eliminated his profile from among the rest of the boxers managed by the promoting company.
Verdejo remains admitted to the Guaynabo Metropolitan Detention Center (MDC), after Magistrate Camille Vélez Rivé denied granting him bail on Monday morning, "due to the nature and circumstances of this case."