The distance education model in the midst of the Covid-19 pandemic keeps representatives of the education sector on the Island in suspense, given what they fear could represent a rise in the levels of school dropouts.
Until last week there was an enrollment of 276,413 students on the island, with an annual dropout rate of 4.72%, according to data from the Department of Education. However, the highest dropout rate occurs between grades nine through twelve, and is 14.97%.
The specific dropout rate for 12th grade is 22.13%, for 11th grade it is 32.26%, for 10th grade it is 25.98% and for ninth grade it is 19.63%, which means that a significant number of students do not complete high school.
Complications for students who do not yet have the electronic devices or internet connection to receive distance education, plus current differences in monitoring and interaction between educators and students, have also been noted as factors of concern.
"We know that there are challenges, but we also work on options that help families so that students remain in the system and conclude their school year," said the Secretary of Education, Eligio Hernández Pérez.
Assured THE SPOKESMAN that the agency has implemented several strategies to guarantee the education of students and avoid school dropouts. He mentioned that support and follow-up groups have been activated for students and families.
School dropouts in Puerto Rico had experienced a reduction in the past decade, but in the last three years the numbers have been colored by migration after hurricanes Irma and María, in 2017, the earthquakes in the southern region and now with the pandemic situation.
Hernández Pérez highlighted that other efforts to make distance teaching viable and to project the new semester that begins in January have included the hiring of nurses and psychologists so that each campus has a support team.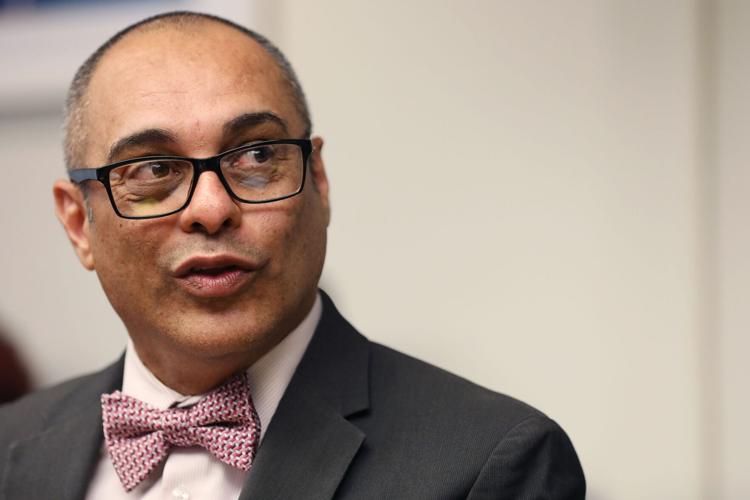 In turn, he stated that they are still working on the distribution of computers for the students of the system. This phase should be completed by the end of this month, weeks away from the end of this school semester.
General situation in the region
Concern about desertion in the midst of the pandemic has become widespread in many countries, especially in the Caribbean and Latin America region. According to the latest report by the United Nations Children's Fund (UNICEF), entitled Education on pause, more than seven months after the start of the pandemic, a total of 137 million (97% ) of students in Latin America and the Caribbean continue not to attend face-to-face classes and have lost almost four times more school time than children and adolescents from the rest of the world.
The study warns that this situation could exacerbate school dropouts, widen the gap between rich and poor, and cause a generational catastrophe.
"For every boy, girl and adolescent, this loss has serious implications for their future and each day that passes with closed schools is shaping a generational catastrophe, which will have profound consequences for society as a whole", it is established in the 36-page document.
For the president of the Federation of Teachers of Puerto Rico (FMPR), Mercedes Martínez, it is clear that there will be school dropouts because not all students have the resources – equipment and internet – to be able to study beyond taking face-to-face classes.
"Not having the resources throughout Latin America and the planet is obviously going to mean that school dropouts will increase if they don't work on time. In the case of Puerto Rico, to prevent that from happening, the government has to guarantee safe and healthy conditions for a possible return to school safely when it reduces the rate of positivity of infections that today is one of the most alarming there is " Martinez commented.
For her part, the president of Educamos, Migdalia Santiago, also understands that there will be school dropouts because there are disillusioned students who have not been able to connect to their classes as required and that discourages them. "This educational process does not respond to them, because there is a lot of attention deficit and spending an hour and a half in front of a computer is not the same as being with the teacher," he added.
Although she felt that distance education is a good experience for some students, she noted that for most students – including those from residential and vulnerable communities – there is concern that they will be left behind because they still do not have computers at home. "The modules arrived two weeks ago and not all students have them," said Santiago, alluding to the printed material that must be made accessible to students who lack computers.
The computers
In Puerto Rico there are already 218,817 computers for students in the public education system, according to the DE. Of these, 187,578 have been distributed to students and this week 31,230 will be added to the dispatch.
The Secretary of Education reiterated that the work to deliver equipment to students has continued. "Likewise, payment for internet service was made available to parents until May 2021 with the free choice alternative, to ensure that there is connectivity in the place of residence. To date, 52,140 transactions have been registered, which represents an investment of $ 17,600,672 ", he explained.
Return to the classroom
Given the announcement that a hybrid education system could be established in January – between face-to-face and distance – questions have arisen about whether it will be possible to do so, especially with the increase in the number of infections with Covid-19 on the Island.
The president of the National Union of Educators and Education Workers (Unete), Liza Fournier, said that given the rise in contagion, one should not return in person to the classroom because she understands that there are not the appropriate conditions. In addition, he said that statistics establish that the majority of infections occur in the family nucleus.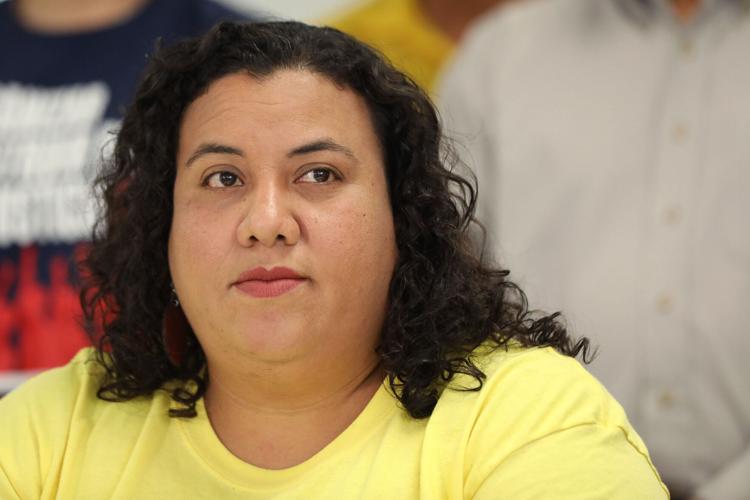 "Schools are going to become sources of contagion because these students already know that the majority are carriers, that they are asymptomatic, but those students are going to infect other students who, in turn, will infect their adult and elderly relatives . In other words, schools are going to become sources of infection ", he assured.
Fournier also pointed out that the protocol that the DE has – which is a general one – is not for all schools. He mentioned that each school should have its own protocol, nurse, and a health and safety committee.
"Some have it, some don't. In other words, it will be very difficult to return and be able to guarantee the health and safety, first of the students —because that is our reason for being and we are very clear about it— and then of the staff of the school community, "he said.
The president of Educamos also emphasized that there are no conditions to return to school in person.
"Most of what is going to be the disinfection equipment has not reached the schools. There are no masks. Not counting the disaster our schools are in terms of maintenance, "Santiago added to this medium.
UNICEF projections
As drugs to combat the pandemic emerge, in the coming months Latin America and the Caribbean are expected to suffer the second steepest decline in school enrollment (1.83%) —of all regions— with a higher percentage of girls at risk to drop out of school, according to Unicef.
The projection indicates that more than three million students in the region are in danger of dropping out of school and it is estimated that the percentage of students who do not receive an education – either in person or remotely – has skyrocketed from 4% to 18% in recent months.
The UNICEF report notes that the decision to reopen schools should be based, among other things, on epidemiological evidence, socioeconomic factors, and public health.