The Department of Health reported in its report 24 additional deaths from Covid-19, as well as 1,011 new cases, between confirmed and probable.
However, of the 24 deaths reported, 17 correspond to the months of October, November and December and were not previously reported.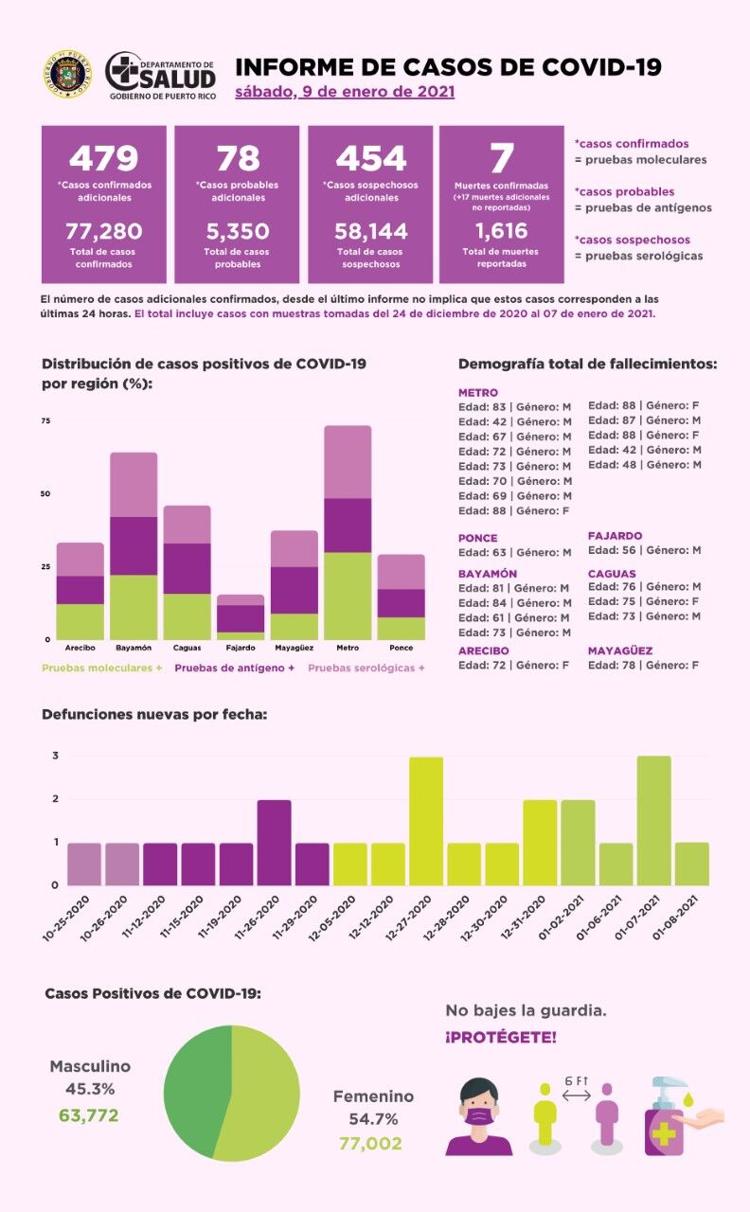 Breakdown of deaths by region:
Metro Region
83 year old male
42 year old male
67 year old man
72 year old man
73 year old male
70 year old man
69 year old man
88 year old woman
88 year old woman
87 year old male
88 year old woman
42 year old male
48 year old man
Arecibo region
72 year old woman
Fajardo region
56 year old male
Mayagüez Region
78 year old woman
Ponce region
63 year old man
Caguas Region
76 year old man
75 year old woman
73 year old male
Bayamón region
81 year old male
84 year old male
61 year old man
73 year old male
It is important to remember that any deaths recorded after the agency report is issued will be reflected in subsequent reports.
With this, the total number of deaths on the island from coronavirus since the pandemic began in March now amounts to 1,616.
On the other hand, the total number of cases amounts to 140,774. The total includes cases with samples taken from December 24, 2020 to January 7, 2021.
Meanwhile, the Health 'dashboard' reflected 420 hospitalized for Covid-19, six more patients than in the past 24 hours.