The Department of Health reported in its report eight additional deaths from covid-19, as well as 127 new positive cases between confirmed and probable.
With this, the accumulated figure rises to 183,432 cases, between confirmed and probable, since the pandemic began.
According to the agency, the deaths reported today occurred in February, bringing the total to 2,048 since the emergency began in March last year.
Meanwhile, it was indicated that the total of new infections includes cases with samples taken from February 15 to March 1.
Breakdown of deaths:
Bayamón region
Metro Region
55-year-old man
55-year-old woman
74-year-old woman
88-year-old woman
Fajardo region
Aguadilla region
Caguas Region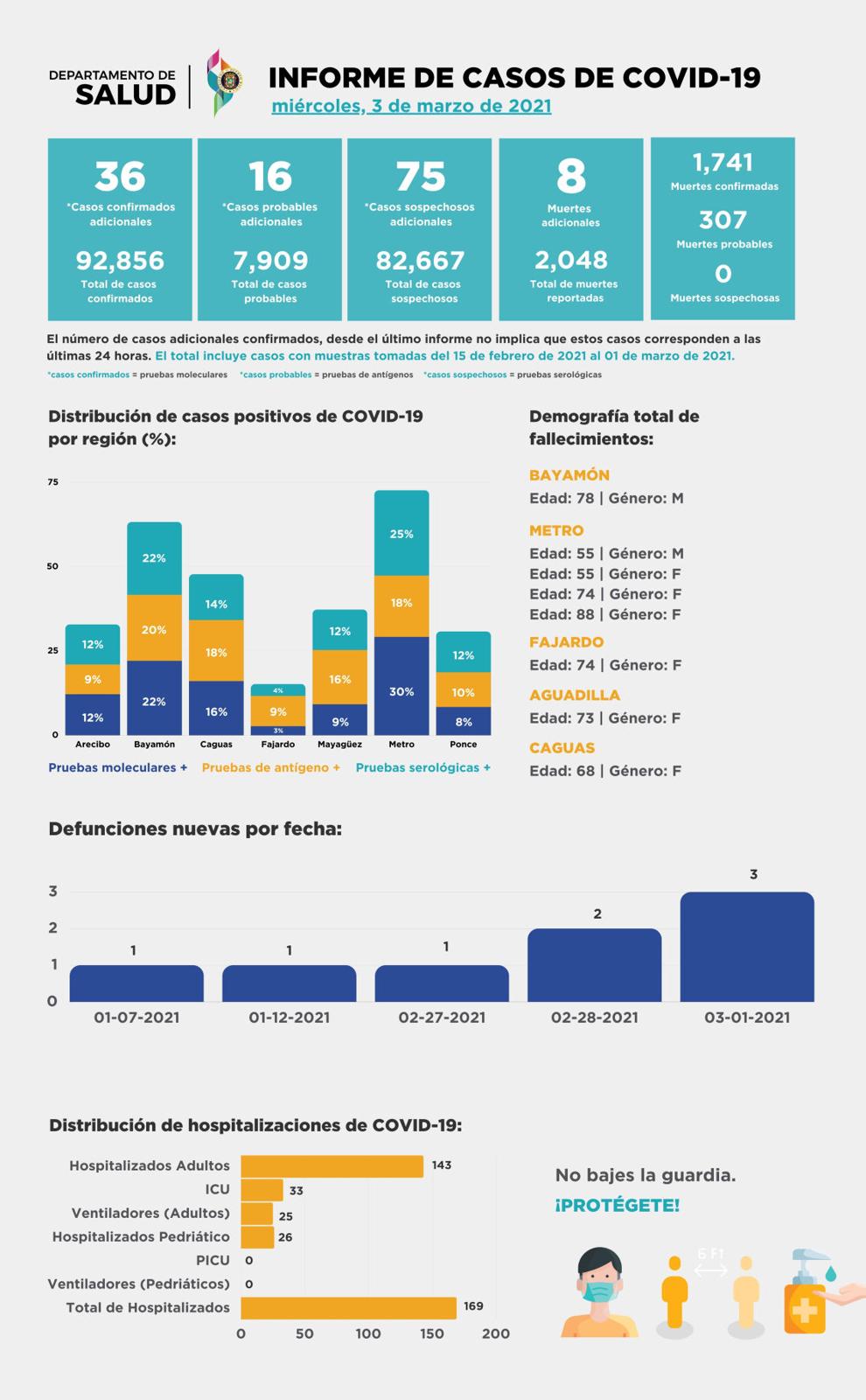 On the other hand, the total number of cases confirmed by molecular testing (PCR) now amounts to 92,856 after adding 36 cases.
Probable cases total 7,909 with 16 new cases.
Meanwhile, 75 suspected cases put the total number of infections by positive serological test at 82,667.
On the other hand, the report reflected 169 hospitalized for covid-19, seven additional patients in the past 24 hours.