A residence collapsed in the town of Lajas after the magnitude 4.9 earthquake that had its epicenter in that municipality this morning .
Mayor Marcos "Turin" Irizarry le indicated to El Nuevo Día that the residence had already been vacated due to the damage that it presented due to the constant earthquakes in the southwest of the island.
"The event was strong. At the moment , a house collapsed and had already been affected by other events. It is located in the Magüayo sector. The house had already been evicted because it had been severely affected and, although it had resistance at that time, this time it collapsed "he pointed out. the mayor in a telephone interview.
"We are investigating in La Parguera. People are worried there, because when an event of this magnitude happens later a aftershock comes and the problem is that they are pending any situation due to waves that may affect the area d e la Parguera ", he addressed.
Irizarry pointed out that the movement of the earth occurs just on the eve of July 4, the day they hope to regain economic activity in La Parguera, which was closed for the past few months due to the pandemic COVID-19 .
The municipal executive added that the municipality authorities will go to the tourist area after the earthquake to assess damage and maintain calm in the citizenry.
In addition, the Ponce mayor, María "Mayita" Meléndez, wrote through her Facebook account that no damage was reported in her municipality after the strong earthquake.
"Ponceñas and Ponceños, under this new situation of nature, we must remain calm. No damages were reported in our municipality, the corresponding inspection tasks are being carried out "cites his message.
However, a user, who preferred not to be identified, reported that he was walking on a sidewalk in the municipality when earthquake occurred and part of a cement pole in the power line that was located on Amanda Street in the university distribution area collapsed.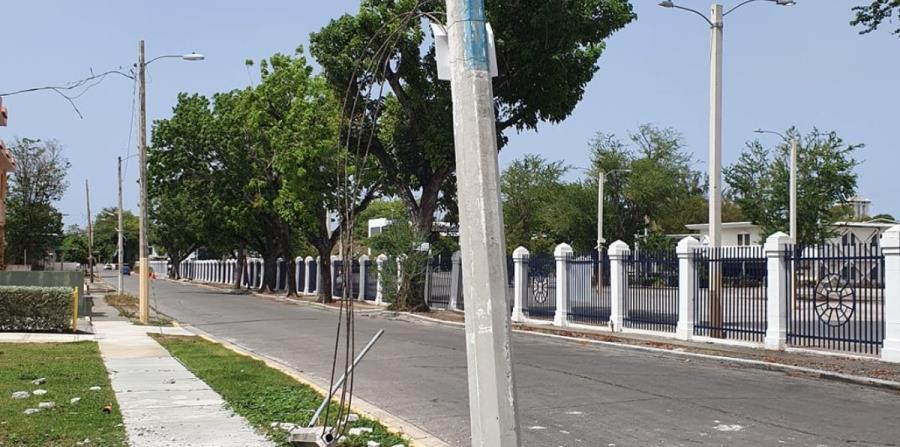 The man suffered injuries as a result of the pieces of cement that fell to the ground.