The Department of Health reported today in its report 483 patients hospitalized for covid-19, a 22 increase compared to the figure reported yesterday.
According to the agency, of the 483 people hospitalized, 447 are adult patients and 36 are pediatric.
There are five pediatric intensive care patients and three on a ventilator. Likewise, 94 adult patients are in intensive care and 60 are on a ventilator.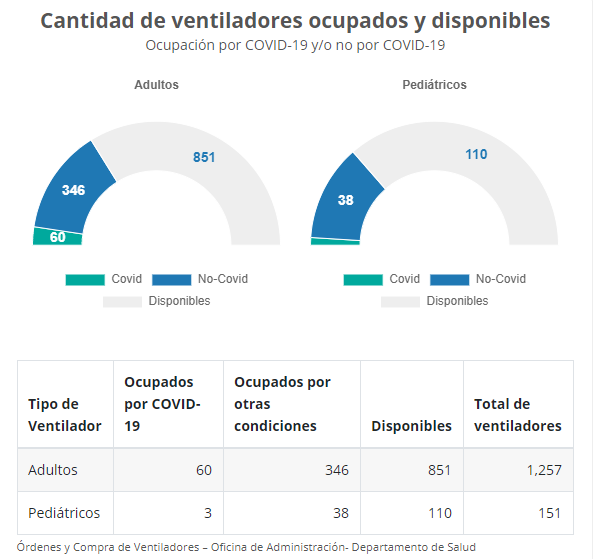 Currently, there are 2,559 adult beds available, as well as 211 intensive care beds and 1,257 ventilators. There are also 816 pediatric beds, 63 intensive care beds, and 151 pediatric ventilators.
On the other hand, Health reported in its report three additional deaths from covid-19, as well as 2,132 new positive cases between confirmed and probable.
Hospitalizations increased to 483
With this, the accumulated figure rises to 225,168 cases and 2,185 deaths, between confirmed and probable, since the pandemic began.
Vaccination advances
Data published on the Health portal show that 521,849 People have completed the vaccination process on the Island, which means that they have received both doses of the Pfizer or Moderna vaccines, or the Johnson & Johnson one-dose vaccine.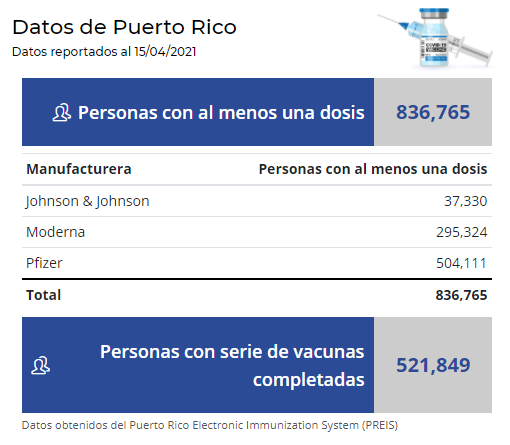 On the Island they have administered 1,358,614 doses, while 836,765 people have at least one dose.