The executive president of the Aqueduct and Sewer Authority (AAA) Doriel Pagán announced this Monday a service interruption plan for the clients of the Sergio Cuevas filtration plant that uses the Carraízo reservoir to starting next Thursday, July 2.
Pagán indicated the service will be suspended in 24-hour periods, one day yes and the other no, starting at 9:00 am
Customers will be divided into two identified areas such as A and B. The areas that will be affected in the first phase of rationing will be sectors of San Juan, Trujillo Alto, Canóvanas and Carolina . The number of clients affected amounts to 140,000.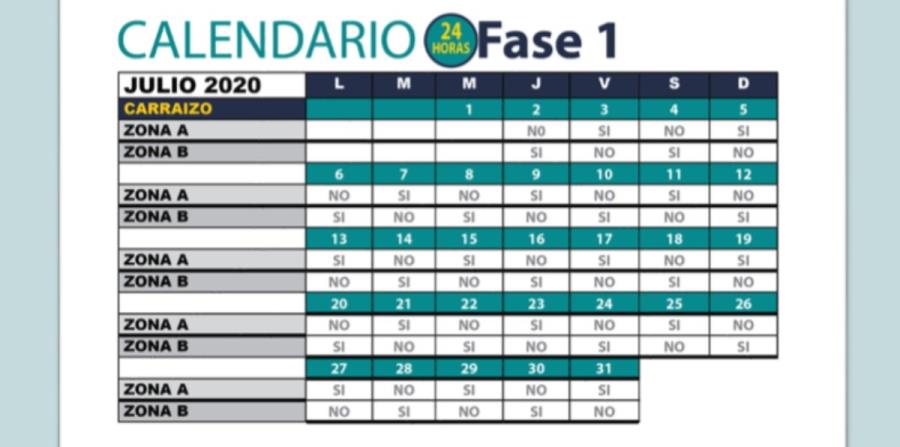 The reservoir, which has remained at the level of operational adjustments since June 16, woke up today with 37.26 meters of water, which means that it is only 6 centimeters away from entering the control level that begins at 37.20 meters.
Although today rains are expected for some parts of the island, they will not be for the sectors of the Carraízo basin. The meteorologist Fernanda Ramos of the National Meteorological Service (SNM) pointed out that it will not be until Wednesday or Thursday when a tropical wave arrives that could leave significant accumulations of water in the towns of the eastern interior.
No However, the expert stressed that however vigorous this wave may be, it may not be enough to alleviate the water deficit of the reservoir.
"We cannot advance if it will help us with the situation of the Carraízo reservoir, since we need a very significant and recurrent activity in that area "he established.
Another of the reservoirs facing water deficit is that of Cidra, which today dawned with 401.5 meters of water, thus being located just five centimeters from reaching the level of operational adjustments.
The Guajataca reservoir was also suffering from the effects of drought, but it moved away from the level of operational adjustments due to the recent rains that have benefited the northwest area. For example, today it has 193.35 meters of water.
These are the clients of zone A:
[Ahora] We share a map and information on a service interruption plan for sectors in the municipality of #SanJuan #Carolina #TrujilloAlto and Canóvanas #ZonaA pic.twitter.com/42jPwFZOkl

– Communications AAA (@ACUEDUCTOSPR) June 29
These are the clients of zone B:
[Ahora] We share a map and information on a service interruption plan for sectors in the municipality of #SanJuan #Carolina #TrujilloAlto and Canóvanas #ZonaB pic.twitter.com/LgN0l9rUFG

– Communications AAA (@ACUEDUCTOSPR) June 29, 2020