Although there are no official statistics that provide a more accurate picture of people's mood since the coronavirus pandemic arrived on the island, mental health experts agree that levels of anxiety and depression have increased because of the health emergency.
And it is not only because of the fear of being infected with Covid-19 and the possibility of infecting loved ones, but also because of the total or partial confinement that has been experienced since March, when Governor Wanda Vázquez decreed the 'lockdown' to mitigate the effects of the virus. Although there have been adjustments as time goes by, recreational activities – such as visits to parks, beaches, cinemas and restaurants at a greater capacity – remain out of the reach of citizens due to the high number of infections.
The psychiatrist Ángel Martínez told THE SPOKESMAN that "in different studies – which have been some surveys – it has been shown that 50% of people have anxiety related to this event."
He admitted that the majority of the people who attend clinically today are emotionally affected by the pandemic, the lack of activities for social recreation and the demands to adapt to the virtual world.
"This affects in many ways. Our mood is one of the first things to be affected. The pandemic, the estrangement, not having the same amount of contact with our loved ones, those people who have lost their jobs… all this results in depression and anxiety, "Martínez said.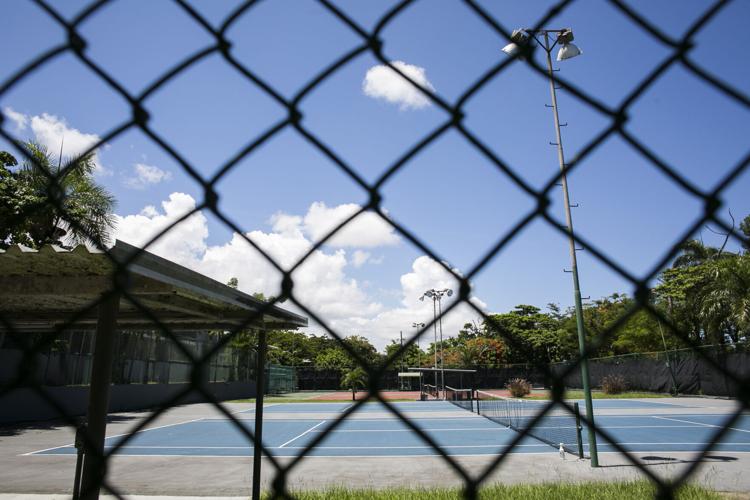 "At the psychiatric level, people are encouraged to seek self-care measures. Including maintaining a daily routine, sleeping well, eating well, learning new skills in free time or practicing 'mindfulness' to connect with nature, "he explained. "That they learn or develop new 'hobbies', listen to music, read a book …", he recommended.
He stressed that it is important that people go to the evaluation of a psychologist or psychiatrist to determine if they need treatment in case the condition they are experiencing does not improve.
Increase in calls to the PAS Line
Suzanne Roig, administrator of the Administration of Mental Health and Addiction Services (Assmca), said that in recent months there has been an exponential increase in calls received – related to the pandemic crisis – on the PAS Line of this agency.
"We have seen up to 5,000 or 6,000 calls in a day. There are people who say that it is not related to Covid-19, which may be more due to job loss problems. But when we see, that is related to this crisis ", said Roig in an interview with THE SPOKESMAN.
Calls lately have stayed at 3,000 a day, something that is still significant. Given the need, they have had to double and even triple the resources on the PAS Line.
Roig was asked if they have statistics that reflect the increase in levels of depression and anxiety in the past months and he replied that although they do not currently have them, they are requesting information about these mental conditions from medical plans.
"We have definitely seen an increase in anxiety levels. Not necessarily in mental health patients, but in general, "said the head of Assmca.
Varies according to stages
Eduardo Lugo, a social and community psychologist, considers that the effect of this prolonged isolation and limitation of social activities depends on the stage of development of the person.
"An essential part of childhood development has to do with the social development of being able to share, play in spaces where they feel safe. Not all parents take their children to share parks at this time due to the uncertainty of the pandemic, "she said.
The space for fun that minors had during recess when they went to school or met with their friends no longer exists or has been extremely limited, Lugo said, which he understands leads to higher levels of anxiety.
"It's being with daddy and mommy all day at the house. And the level of stress for parents, now with virtual classes, is quite high, "he specified. "It is important to watch over this. No type of violence is justified, but this could lead, in some cases, to violence against children and health problems for people ", warned the psychologist.
Lugo added that in the past months an increase in anxiety levels has been noted in citizens. "People have to adapt to many things at the same time. When we have to lock ourselves up for Covid, there are other problems, "he said.
He urged that people look for tools to manage the level of anxiety through the page of the Puerto Rico Psychological Association (APPR).
A difficult moment
For her part, Kalitza Baerga, president of the APPR, said that "life has presented us with a new challenge that many of us would never have imagined. We face difficult times where the carpet has been moved from under our feet ".
Baerga pointed out that these months of quarantine, in which leisure activities are limited, exacerbate feelings of helplessness and uncertainty.
"It is not easy for anyone to leave their routines and establish new ones where recreation is limited. Questions such as when will I be able to go out to share with friends, go to a restaurant or to the beach without restrictions are some of the questions we ask ourselves. We all wonder, when is it going to end? When will I be able to return to my normality? ", He pointed out.
"Although staying in social distancing is extremely vital, it is important to note that it is not equivalent to emotional distancing. Today it is necessary for us to stay connected and emotionally connected, in support and solidarity ", added Baerga.
He called for people to stay connected through phone calls or video calls. Similarly, she offered other recommendations such as establishing times to get up and go to bed, change clothes and avoid staying in pajamas —when work or study is from home—, as well as preparing an agenda of what will be done during the day.
"Preparing the day's agenda, having breakfast, taking time to meditate for a while, reading something that you like —before starting to do the pending tasks for the day— can be very beneficial, and limiting the time connected to social networks or news, "said the psychologist.