The sudden confinement imposed as a result of the pandemic forced a large part of society to isolate itself from one day to the next. Reservations were canceled, vacations were put on hold, and life as it was known came to a halt.
Now, just over a year after the arrival of covid-19 on the island, many have begun to resume their plans, partly motivated by the vaccination process. Going out to a restaurant, meeting friends, or visiting a mall is not as scary as it used to be.
But this is not the case for everyone. Experts have begun to observe a new phenomenon: fear of post-pandemic life.
Dr. Arthur Bregman, a psychiatrist who began to observe this among his patients in the state of Florida, baptized it as "Cave syndrome": the anxiety that certain people experience while adjusting to the new reality of the world after inoculation.
"A lot of people are afraid to go out," said Dr. Bregman. "People have gotten used to being isolated, alone. They like to be at home ".
In written statements sent to THE SPOKESMAN, Dr. Bregman pointed out that this "syndrome" could be reflected as a burst of anxiety in everyday tasks such as going to the supermarket. It has also been observed in people who refuse to share with family or friends even after being vaccinated against covid-19.
"The refusal to leave home could be due to fear of the virus, uncertainty or even social anxiety after a year of isolation. But the result is usually the same. The person (who suffers from cave syndrome) is so adapted to the practice of social distancing that the idea of ​​re-entering normal life causes anguish ", explained the psychiatrist.
The doctor explained that he has observed this behavior in about 20% of his patients since January, when the vaccination process began to take off. He compared it to the aftermath of the influenza pandemic of 1918, when part of the population began to suffer from post-traumatic stress disorder (PTSD).
Experts on the Island consulted by THE SPOKESMAN they agreed that it is normal to feel uncertain about the changes in rapid succession experienced in the past year. The key, they explained, is to understand the signs and seek help.
"When you face something that you cannot control, your mental health and your emotions face something unexpected," said the president of the College of Social Work Professionals, Dr. Mabel López Ortiz. "They are going to bring these new diagnoses, but everything is linked to the same thing, to facing a security situation that we cannot control."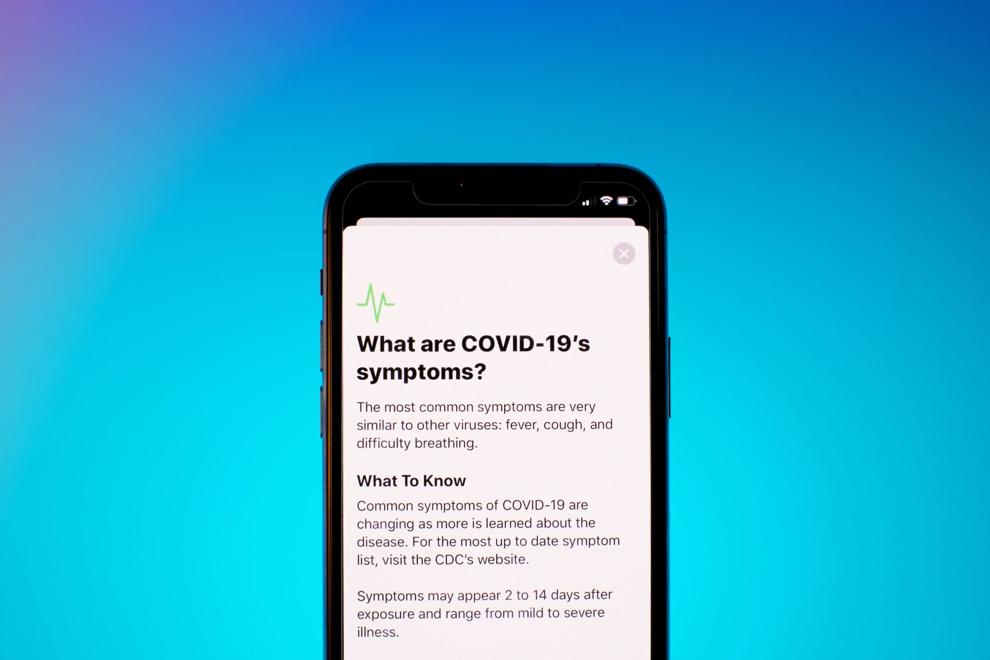 He stressed that, while there are people who may be willing to return to a life similar to the pre-pandemic, others have "adapted" to the security that being at home represents. It could be partly because they were already introverts.
"There are people who can tell you that they are happy, because they did not have a social practice of always sharing. But in general terms, Puerto Ricans and Puerto Ricans are people who like that contact. Others have adapted, they are happy, they say 'this (being isolated) is better' ", he indicated.
Uncertainty about the future
A study of the American Psychological Association (APA, in English) found that 49% of citizens are uncomfortable with the idea of ​​resuming interactions in person when the pandemic ends, including adults who have already been vaccinated against covid-19. 46% of adults answered that they are not comfortable with returning to their lives as they were a year ago.
At the local level, a study conducted by researchers from Albizu University in Puerto Rico and its campus in Florida revealed that university students are anxious about how to reintegrate.
"It is understandable that the cave syndrome appears, because at home we feel that we are safe, and reintegrating into social activities can generate stress, it can generate anxiety, especially in introverts," said Dr. Ramón Rodríguez Montalbán, professor from Albizu University.
He reiterated that it is normal to feel fear and exercise caution. However, he mentioned that "if we see that this fear becomes pathological or affects my social relationships, it is important to seek help."
It is urgent to prioritize mental health
The president of the College of Social Work Professionals stressed the importance of the government giving priority to mental health services – such as those offered by the Assmca PAS line– so that Puerto Ricans have tools to prepare for a return to "normality."
"Returning to normalcy will depend a lot on the management and projection of the pandemic in the country. So I think it will take us a while, but the immediate thing is to strengthen mental health services in the country and prevention and education services in relation to mental health. I believe that this is the key at this moment ", he pointed out.
On the other hand, he stated that it is normal for covid-19 to impact our emotions in this way, but stressed the importance of seeking help. "In other studies in this country, it has been revealed that 50% of people with emotional issues and emotional diagnoses do not seek help," he lamented.
Dr. Bregman recommended identifying a trusted person to serve as an anchor to discuss these fears, begin taking "small steps" such as walking around the neighborhood, then visiting a supermarket, and later sharing with several friends. He also recommended seeking professional help. "Although cave syndrome may seem like an overwhelming challenge, it is nothing that the human spirit cannot overcome," he said.
"A virus brought the entire planet to its knees. It changed us completely, how we relate to each other. It is not bad to feel it (fear), what we must bear in mind is that, if we feel it, how are we going to face it and where to seek help, "Rodríguez Montalbán said. "We have to learn now to live with this new reality," he said.