AAA also observes a descent in the river that supplies the filter plant in Canóvanas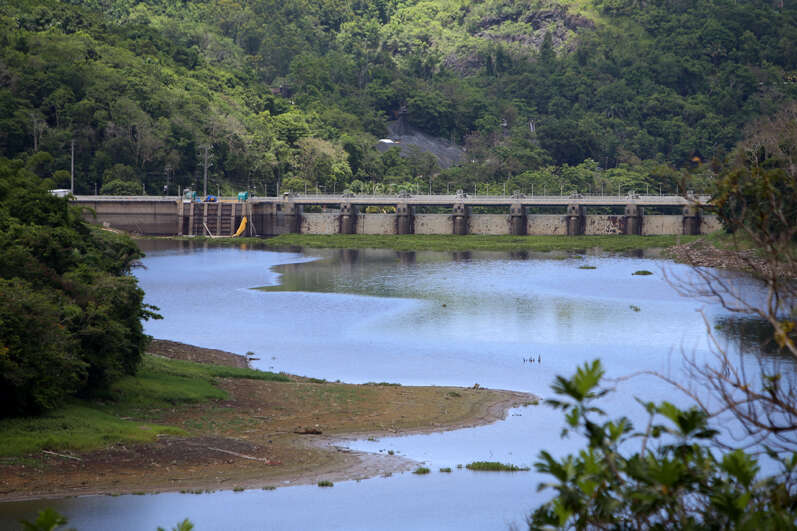 The executive president of the Aqueduct and Sewer Authority (AAA), Doriel Pagán said on Friday that they continue to monitor the pattern of decline. at the levels of the Carraízo reservoir, and which also monitor a filtration plant in Canóvanas.
"We continue to observe this reservoir (Carraízo) as a priority. The reservoir continues its descent at a rate of 9 to 11 centimeters per day. Particularly right now it is at 38.19 meters. The decrease yesterday (Thursday) was 11 centimeters and we are still on surveillance, "Pagán said in a radio interview (NotiUno).
He also indicated that they monitor various systems in the east of the island, such as the Canóvanas Filter Plant, where a significant decrease in river level has been experienced. It supplies the towns of Canóvanas and Loíza.
"Now in the morning we are validating how the system behaved in the distribution network to make decisions. During the day we would be notifying it, "he said.
Before the festivities of Father's Day and the consumption that it entails, the president of the AAA said that" being a weekend of high consumption we are going to maintain (a decrease ) between 11 and 12 centimeters because we would have to increase the production of the plant. "
As previously stated, a tropical wave is expected next Tuesday, although its impact is yet to be seen.
"All the variables are not being very favorable for our system. We have seen an increase in consumption during these days for the Sergio Cuevas plant and our systems as well. Time does not help us, "Pagán said, insisting on moderating water consumption and not on storing it.
The official indicated that they continue to work with the Federal Emergency Management Agency (FEMA) to advance the work of sediment removal in Carraízo. The process is expected to culminate this year to receive the funds.
© 360 TELECOM CORPORATION