Employees of the Department of Labor and Human Resources (DTRH) denounced an agglomeration of workers in the corridors of the agency's headquarters in Hato Rey this morning.
"The ones we have to face every morning to get into the elevators. Where is PROSHA? Where is the security and distancing protocol? I hold the anti-worker secretary of the Department of Labor responsible for future outbreaks that occur. He says that he changed the dial schedule because of the covid, but this agglomeration that occurs every day is causing an outbreak to occur, "said trade unionist Ivelisse Rodríguez Cruz.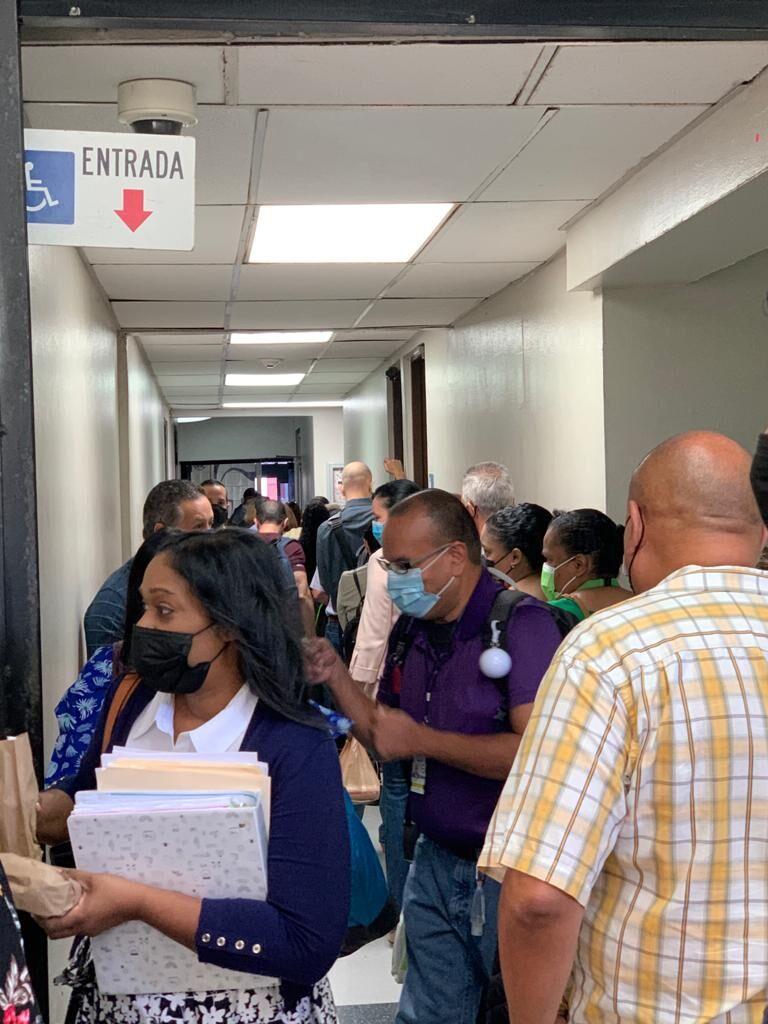 Since April 19 at the DTRH a staggered work schedule came into effect, which according to the agency's secretary, Carlos Rivera Santiago, was notified to all employees on April 5.
"This work schedule consists of three different shifts; 8:00 am to 4:30 pm, 8:30 am to 5:00 pm and 9:00 am to 5:30 pm which are chosen by the employee himself. This measure has the purpose of avoiding crowds at the time of entry, at lunch time and at the time of departure of the employees in the face of the covid-19 situation, "said Rivera Santiago, in written statements sent to THE SPOKESMAN.
Members of the General Union of Workers (UGT) published on social networks an image in which you can see an agglomeration in an extremely narrow corridor. Given this, the secretary said that employees begin their shifts at 8:00 am, but that some arrive at the agency's facilities from 6:30 am "creating unnecessary crowds or lines of employees, to later claim that this is caused by the new established schedule, which is used to take photos out of context as a pressure mechanism by the Union. "
For his part, Rodríguez Cruz said in a press release that the UGT has already filed a charge against the agency in the Public Service Appeals Commission for the change in schedule.