The Police reopened this morning the left lane of the PR-52 express that remained closed in the direction of Caguas to San Juan, at kilometer 1.2 at the height of the exit towards the Señorial Plaza shopping center in the Cupey area, then that an engineer found a hole in the center lane of the mentioned section while evaluating the structure after the collision of a truck with cement fences this morning.
"We reopened the left lane, in about 20 minutes the express, because they have already completed the process to cover the hole "indicated to El Nuevo Día the assistant director of the Police Traffic Bureau, Elvin Zeno.
About Half an hour, the lieutenant reported that the authorities were "still removing what was left of the truck, but now they found that hole and it may take an hour."
Initially, the express closed at 2:10 in the morning after that he the A truck driver collided with seven concrete fences found in that section after speeding. At the site, the Highway Authority carries out work on the bridge in the direction of San Juan.
"We have no injuries, but the section was affected. There are edges of the fences on the road and we also have oil and fuel spills. E these events date back to 2:10 in the morning when the driver impacted the fences. We have all lanes closed in this section, so we urge drivers to take the PR-199 and PR-177 roads as alternate routes, as well as PR-1 "he explained. the lieutenant in a telephone interview.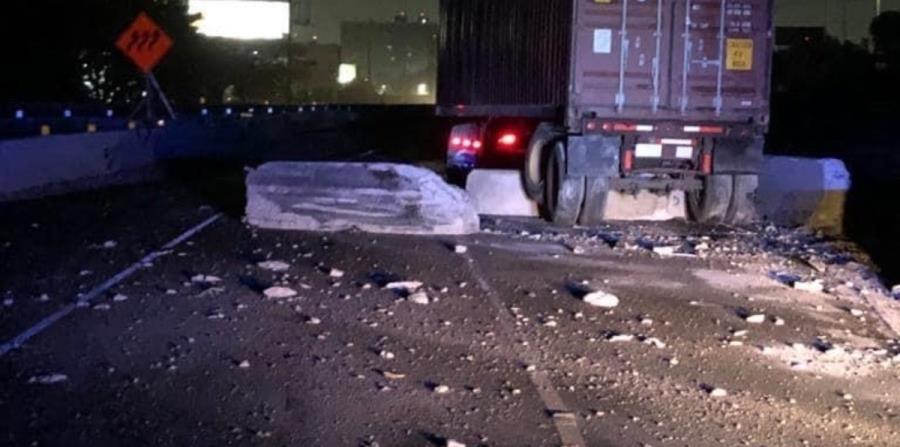 The authorities have already managed to lift the truck and its trailer, it only remained to remove the oil and diesel residues.
According to the Police, it was a white 2012 Volvo truck from the García Service company.
In the preliminary investigation, the authorities considered as one of the motives that the truck driver haggled with another truck and that was why he had the accident. However, those circumstances are still under investigation.
Stay connected to endi.com for the update on this story.