CAGUAS, Puerto Rico – Firefighters in this city near San Juan were upset when they received updated maps that included rural neighborhoods.
They confessed that they sometimes had to consult with taxi drivers to locate a home in an emergency. It happens that more than 300,000 houses on this island do not have formal addresses.
The lack of streets with names and numbers is an old problem in Puerto Rico, where digital maps are sometimes not accurate or do not work. Directions are given taking as reference a mango tree, a bakery or a house of a certain color. This occurs even in urban areas, including the capital San Juan, where people sometimes use a Bigfoot Doll on a balcony as a reference to locate a hospital.
It's common to hear things like, "Take a right at kilometer 58 and a left after the big hole. If you passed the corduroy stick, you went very far ".
The old White Bear prison, known as the Alcatraz of the Caribbean, where hundreds of inmates were killed by other inmates, continues to be used as a landmark even though it was demolished long ago.
Getting lost trying to get somewhere is normal and even fun for some, but the coronavirus pandemic, a series of recent earthquakes and an increase in the number of hurricanes are causing authorities to try to resolve the matter. Without a specific address, emergency personnel cannot find people quickly or get supplies or medical care when up to 60% of households do not have one in some municipalities.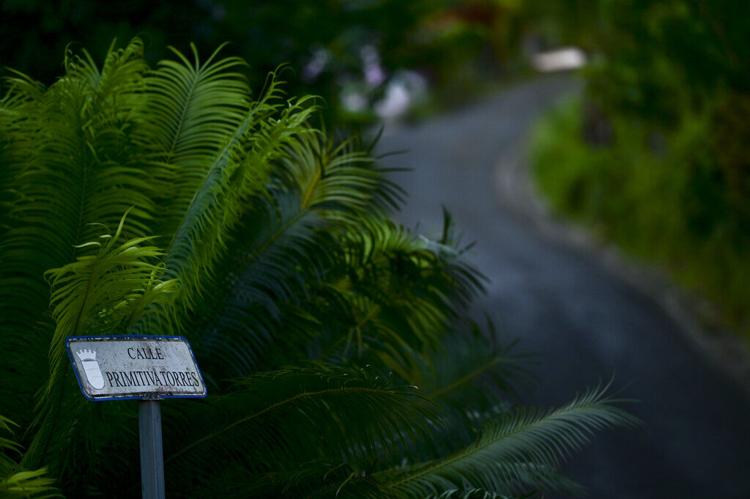 "If you are not on the map, you do not exist," said Raúl Ríos, a former Postal Service executive who now directs iCasaPR, a non-profit organization that tries to give uniformity to the island's addresses.
The 78 municipalities of Puerto Rico and dozens of government agencies continue to use different databases, which use different names for the same streets or list addresses in different ways, such as 1013 and 10-13. "It's like a Tower of Babel," Ríos said.
Four years ago, a child died in San Juan because it took an ambulance 15 minutes to find a complex of apartments that did not have uniformed addresses, according to Nazario Lugo, president of the Association of Emergency Managers and Security Professionals, who led the emergency management service at that time. The mother could not leave the house to guide the aid personnel because she was following the resuscitation instructions given by an operator of the 911 emergency service, according to Lugo.
The problem is so great that the government recommends that the residents of a house designate someone to go out to the main street to stop first responders in cases of emergency.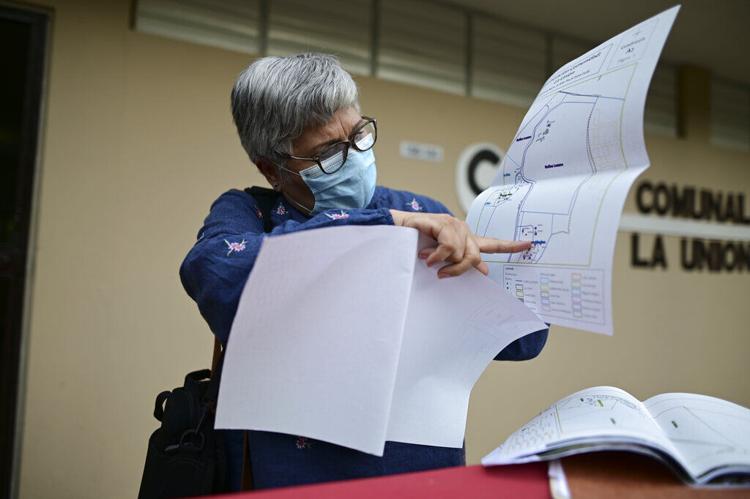 As in other municipalities, the Caguas authorities want to avoid tragedies like that.
In the last decade, more than 100 streets were named for the first time, but there are many more that need an identity and it is not always easy to assign it, said Carmen Díaz, deputy director of planning. Street names cannot be repeated and must be a maximum of 28 characters. To help neighbors choose names, Díaz offers books with the plants and animals of Puerto Rico, novels by famous local authors and even suggested the name of the song "Calma" by Pedro Capó.
Díaz said that the practice of using references to give directions cannot be followed. "They have already changed the color of the pink house or the stick has already been cut," he explained.
Caguas resident Luz Martínez appealed to these types of addresses before they gave names and numbers to the streets in her neighborhood. He told his visitors that if they had trouble finding housing, ask for a well-known neighbor, Nazario.
"It was pretty uphill," he said.
As president of the La Unión community, Martínez submitted proposals for names for the streets to the vote. Among the winners were those of José Díaz Dede, who had an informal food delivery service, and Antonia Díaz, who promoted the paving of the streets.
Díaz Dede learned that his name had been selected in a nursing home and passed away before the poster was installed. Antonia Díaz is 106 years old and continues to live on the street that bears her name.
Not everyone, however, wants to be on the map. Ríos said some are resisting because they added a pool or made other improvements without the proper permits. Others simply want to live a simple life, disconnected from others. Many people use a post office box as their address and don't want to have to change it.