A caravan of relatives and loved ones, dressed in black and with white pumps, accompanied the also white coffin on which it rests the 7-year-old Puerto Rican girl who was killed by a stray bullet in Utah.
The girl's father, who had moved to that state 11 months ago with his children in search of a better world, led the caravan in which dozens of people participated.
The procession left after noon from the Valentin Memorial funeral home to the Dorado cemetery where they said their last goodbye to Zaydanielys Rodríguez Irizarry. Before arriving, they toured the town so that the neighbors could say goodbye to the little girl and offer their condolences to the family.
Zay's father, as his loved ones call him, was working when on Friday night, July 9, he received a call for help from his youngest son, saying that his sister was crying out for help, bloodied on the floor of her room.
Danny Rodriguez sped home to Herber City and rushed Zay himself to the hospital where he died shortly thereafter.
The doctors, as the father explained in several interviews, did everything possible to save her, but the stray bullet hit her vital organs and it was not possible.
The girl's father, who liked sports, dancing and going to school, went out to ask for help via the Internet to raise funds and to be able to move her from Utah to Puerto Rico to be buried on the island. The people's response in solidarity was overwhelming.
Finally, Zay's body arrived in Puerto Rico and yesterday his family and friends participated in the wake to pay tribute to him with drawings and stuffed animals.
Zay's mother, Zaidee Irizarry, said goodbye to her daughter with a balloon transparent with pink letters that said: "Sleep in the Lord." Those who accompanied her wore a black T-shirt stamped with a photo of the little girl wrapped in clouds.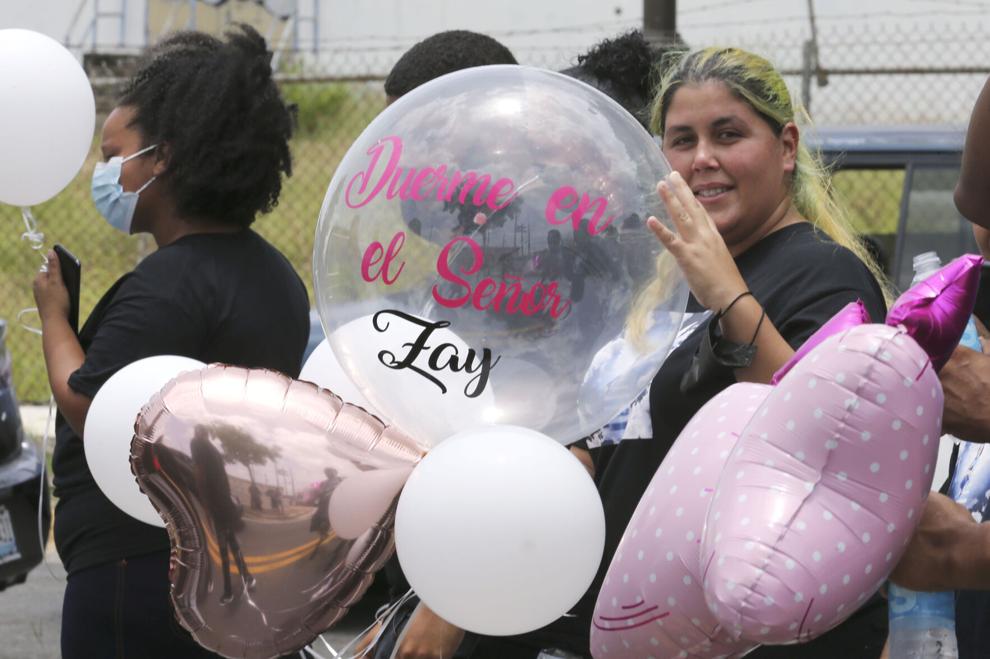 The girl's case has moved thousands of people after the details of her death were known.
Zay was a student at JR Smith Elementary School and loved to dance and play softball. Due to the death of the little girl, who was much loved by her peers, School District officials had to offer grief counselors to students and school staff.
Investigation of the case
The death of Zaydanielys was caused in the middle of violent events that were taking place in a neighboring apartment. There were three men and two women who told authorities that two individuals identified as Christopher O'Connell, 34, and Colin Howells, 36, were heavily intoxicated and sexually assaulted, according to the investigation.
According to court records, O'Connell waved the gun and shot himself. The man faced charges of involuntary manslaughter, but prosecutors decided Tuesday to file a more serious murder charge against him in 4th District Court. In addition, he was charged with illegal discharge of a firearm, possession of a firearm by a restrained person, and drug distribution, all third degree felonies. They also charged him with sexual assault, possession of marijuana and intoxication. He is still being held in prison without the right to bail.
Meanwhile, Colin Howells was charged with sexual assault, intoxication and obstruction of justice after police said he provided misleading information.
A third man, identified as Trevor Joe Pinter, 21, was facing charges of obstruction of justice but has not yet been charged.
That Friday, July 9, Zay's little brother, just 6 years old, called his father, Danny Rodriguez, to tell him that something was wrong with his little sister.
After seeing his daughter on the floor and bloodied from a video call, the man sped out of work and, while calling 911, transferred her to Heber Valley Hospital. Doctors were unable to save her at 11:30 p.m. and declared her deceased, according to a statement from the Wasatch County Sheriff's Office.
"At approximately 10:50 pm, Heber Valley Hospital called the 911 Center stating that there was a 7-year-old girl in the Emergency Department with a gunshot wound.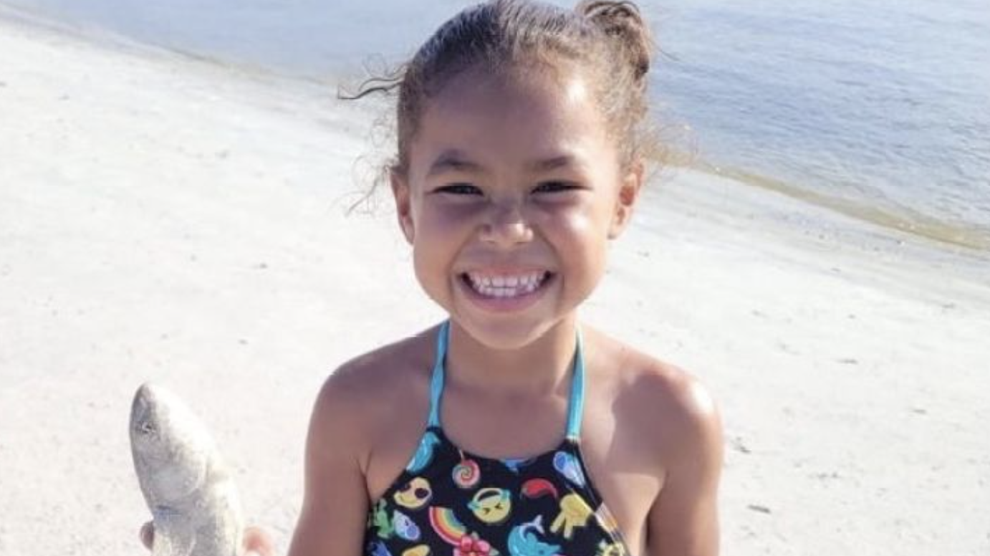 Wasatch County agents responded to the hospital and the 7-year-old home. Shortly after the police arrived at the house, "they heard a shooting coming from inside or near a neighboring apartment. The agents approached and arrested three intoxicated people," says the statement in Spanish sent by the authorities.
Sheriff's deputies searched the apartment and found "a bullet hole that had gone through Colin Howells' wall and bedroom, continued north through the residence and into the apartment complex next door and onto the girl." according to the police report.